1. Are the Fitness Reality products for people who want to train to become Triathletes?
Our products are developed for any exercise enthusiasts. Anyone who wants to lose weight, get fit, or be healthier can use them. They're not particularly for those who want to train for races. The products, however, are durable and many items have features that can be used for training for races.
2. I saw you provide an app with your products. What products are compatible?
Yes, we provide the Fitquest app compatible with the Fitness Reality X-Class 710 Bluetooth Smart technology Elliptical Trainer. This app will function as your very own personal trainer, tracking your workouts and goals. For more details of apps and compatible items, please click here.
3. What are other benefits when I buy FITNESS REALITY products?
FREE SHIPPING - If you buy FITNESS REALITY products from FitnessReality.com.
Also check out our Warranty policy for Fitness Reality Products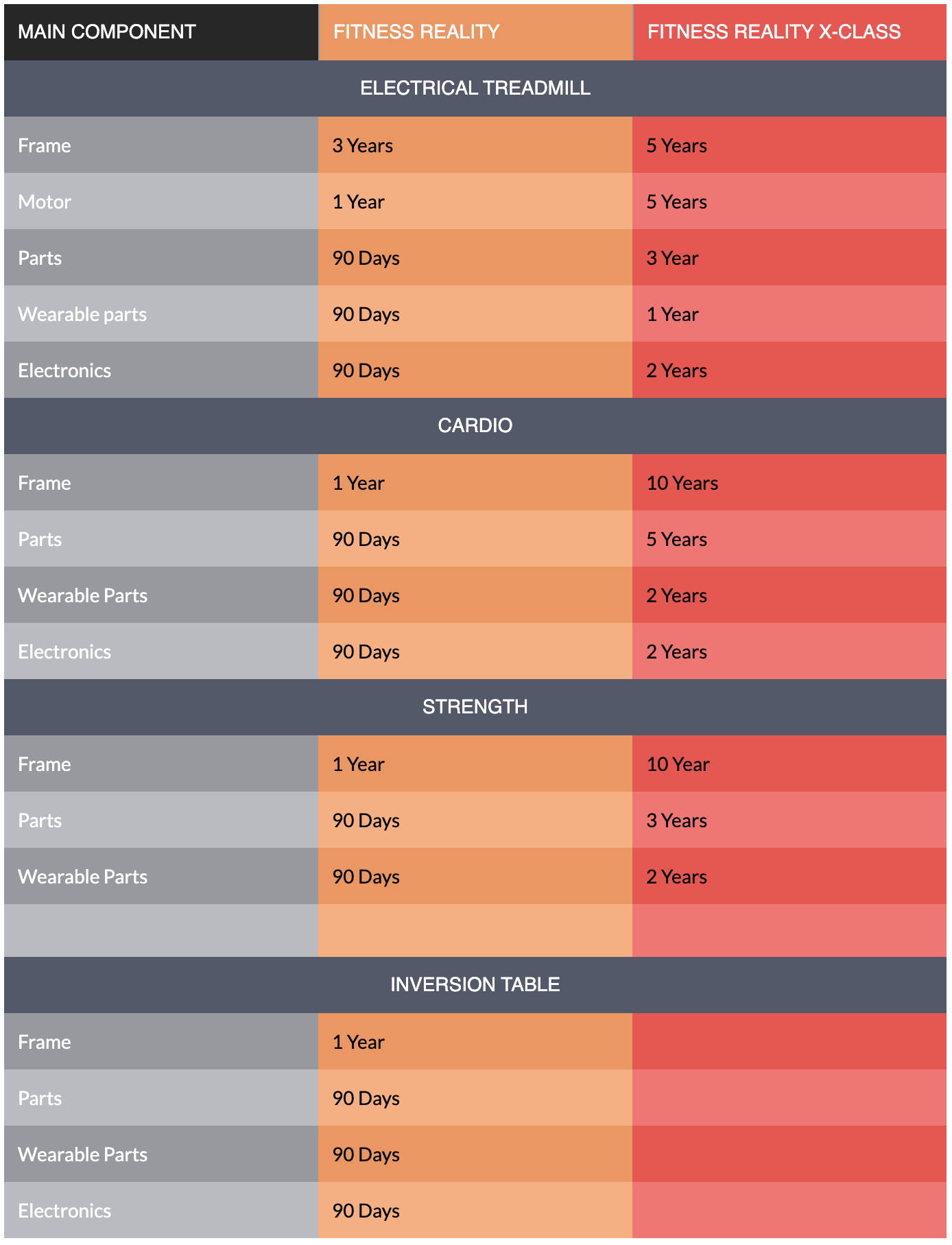 In addition, we offer a free WeAssist® app that can assist you in requesting replacement parts easily by submitting information or video through the app. You are also able to send us your suggestions and feedback, as well as viewing video tutorials and registering your products by scanning our Smart Guide or Serial Number.
In stock items are generally shipped within 24-48 hours on business day. Additional terms and conditions apply.
Any item purchased from Fitnessreality.com, unless otherwise noted on the product description, may be returned for an exchange or refund within 30 days of the invoice date.
Email anytime at service@paradigmhw.com. We guarantee our products and stand ready to serve customers through customer service support.
 Paradigm Health & Wellness
1189 S Jellick Ave
City of Industry, CA 91748